Fem seminarer der hjælper dig med at forbedre dit videoindhold
Deltag i Sennheiser og Panasonic LUMIX live-webinarer
Sennheiser Sound Academy og Panasonic LUMIX Academy lancerer en ny serie af live træningswebinarer, der afslører, hvordan man skaber fremragende videoindhold. Den gratis webinar-serie starter den 21. juni og viser, hvordan god lyd løfter dine videoproduktioner til et mere professionelt niveau. Live-formatet betyder, at deltagerne også vil have tid til at stille spørgsmål til specialisterne.
Se mere info nedenfor eller tilmeld dig med det samme: www.sennheiser.com/webinars
---
Providing the perfect blend of theory and practical tips and tricks for camera and audio, the Sennheiser/Panasonic LUMIX webinar series addresses a range of common scenarios such as video blogging, mobile journalism or documentary, and showcases best practices for setting up, shooting and delivering compelling and slickly produced content.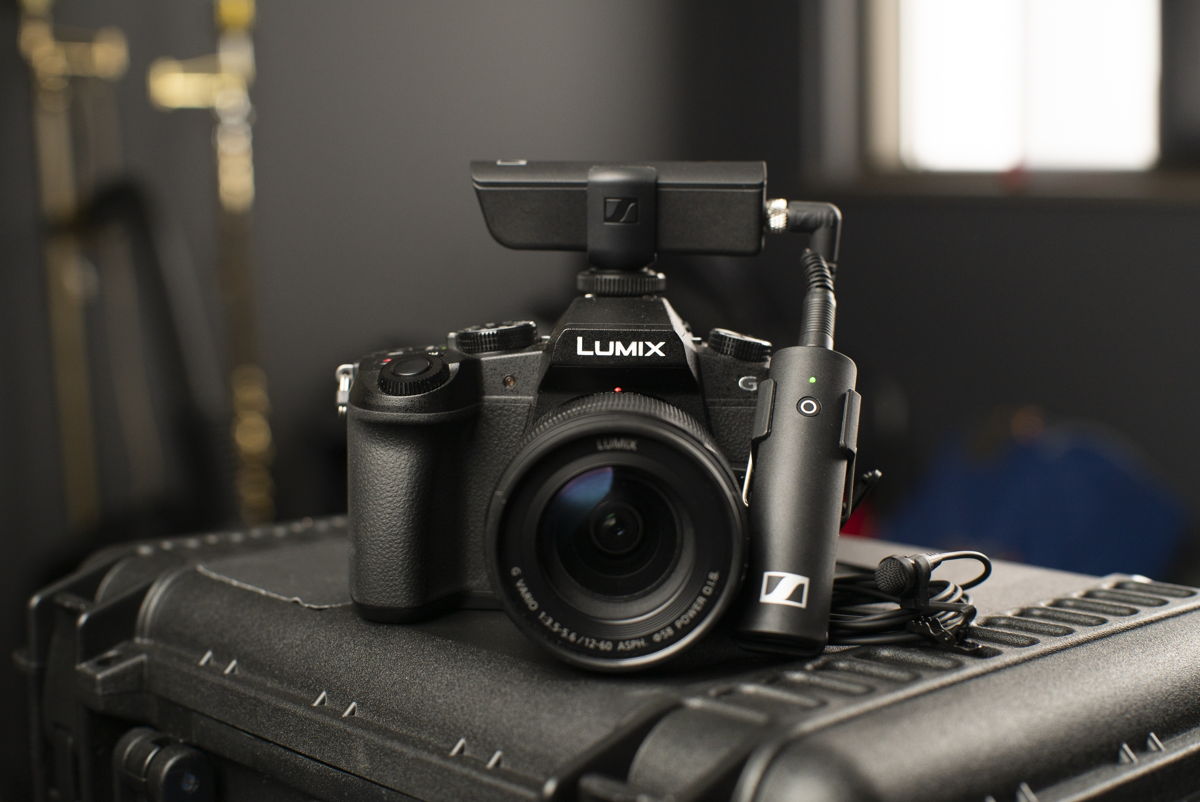 The webinars offer easy-to-follow guidance that's ideal for everyone from complete beginners to those wishing to further develop their skills and take their videos to the next level.

The free online course is co-hosted by experts from Sennheiser Sound Academy and Panasonic LUMIX Academy and was developed following a highly successful program of face-to-face training workshops. For the first time, the live webinars will also make these essential courses available to enjoy anywhere and on demand on Sennheiser's YouTube channel.

To participate, please register at www.sennheiser.com/webinars

Registration for each of the live webinars is open three weeks before the launch date of the episode, which are as follows:

Webinar 1 (June 21)
Introduction – How good audio lifts your video to a more professional level
(Audio basics, mic basics, psychology of sound to picture)

Webinar 2 (September 6)
Target group: MOJO (Mobile Journalists)
Tips & tricks – Choice of camera, set-up, material & audio tips and tricks

Webinar 3 (October 11)
Target group: Video Bloggers (Vloggers)
Tips & tricks – Choice of camera, set-up & audio tips and tricks, including lighting, framing, etc

Webinar 4 (November 1)
Target group: Documentary/Film
Tips & tricks – Camera set-up (including multicam setup), field recording & audio tips and tricks

Webinar 5 (December 6)
Immersive audio for video
(AMBEO portfolio and how to link it to video production)

Sennheiser Sound Academy and Panasonic LUMIX Academy look forward to taking you on the next steps on your journey into better audio and video.
---
Victoria Chernih Communications Manager North and East Europe, Sennheiser
Mark Ellegaard Holm Kommunikation
---
---
---
ABOUT PANASONIC
Panasonic Corporation is a worldwide leader in the development of diverse electronics technologies and solutions for customers in the consumer electronics, housing, automotive, and B2B businesses. The company, which celebrated its 100th anniversary in 2018, has expanded globally and now operates 591 subsidiaries and 88 associated companies worldwide, recording consolidated net sales of Euro 61.4 billion for the year ended March 31, 2018. Committed to pursuing new value through innovation across divisional lines, the company uses its technologies to create a better life and a better world for its customers.To learn more about Panasonic: http://www.panasonic.com/global.