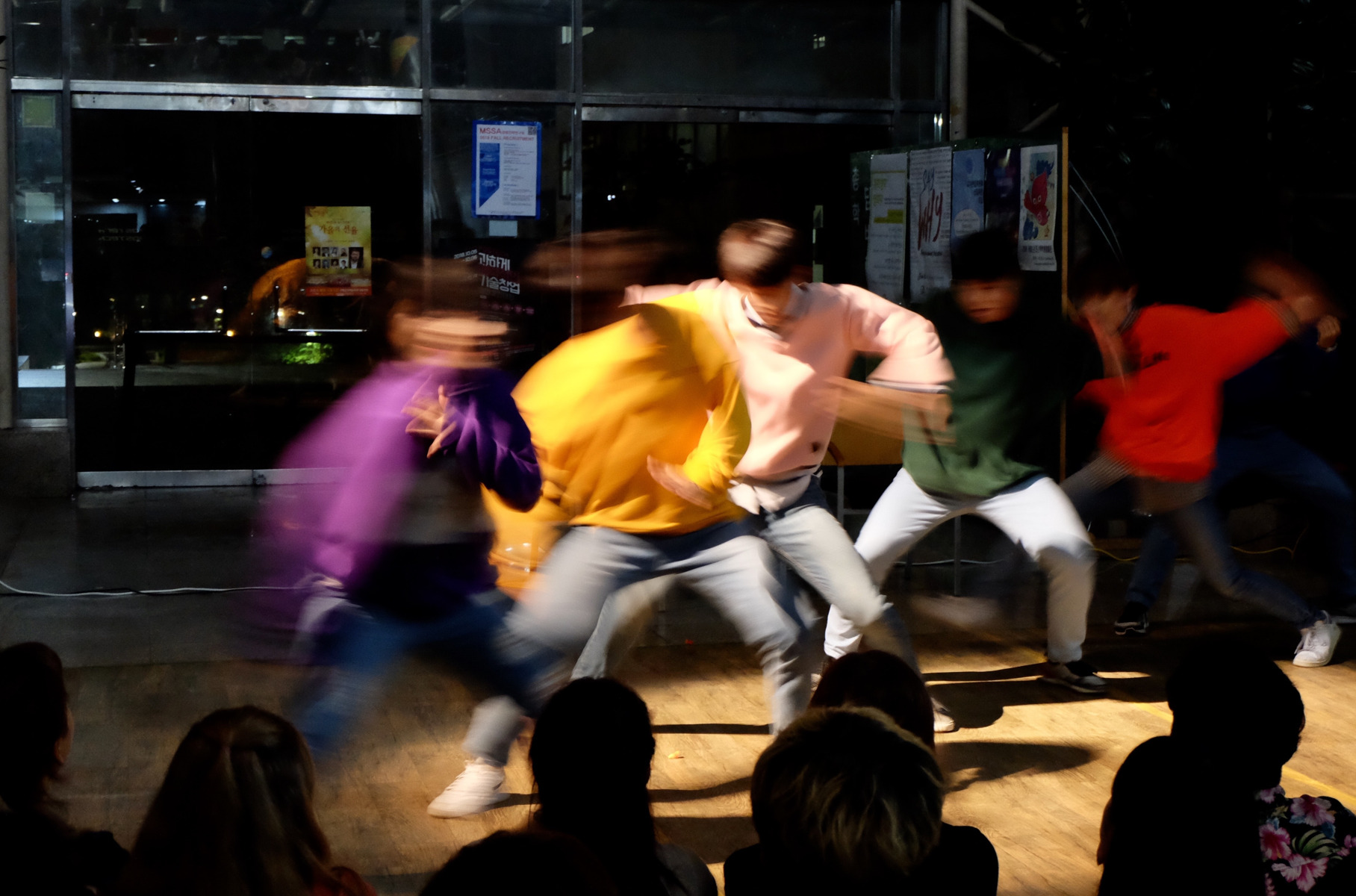 En begynders guide til K-POP
Hvad er realiteten bag det sydkoreanske hype?
We had never seen anything like it: In 2012, PSY broke the limit of YouTube's view counter with more than 1 billion views (now more than 3 billion views) of its flamboyant video for the global hit Gangnam Style. Since then, K-POP fever has swept the nation.
K-POP is actually not a name for a music genre in the traditional sense. It is simply a term for music of South Korean origin. Musically, K-POP is considered to be a complete fusion of Western styles: hip hop, pop, rock, electro-funk, EDM, and even occasionally world music and jazz. There are a number of reasons why the rest of the world has fallen head over heels in love with K-POP artists over the past 10 years: K-POP is colorful, fresh, innocent in many ways, catchy and perfectly styled.
A media hit in every way.
But without social media, K-POP would be relatively unknown across the border. K-POP is certainly not just about the music. The performances always contain audiovisual elements and new photos, videos and messages to fans are released every day, ensuring a media-wide following. The outfits worn by the bands contribute to the success of the fashion labels—and thus influence pop culture. Unlike Western copyright holders in the music industry, record companies sometimes turn a blind eye to copyright management in order to guarantee widespread distribution of the content worldwide.
Bands like Girls' Generation or BTS, who have reached the top of the global charts, usually have between 7 and 13 members. Each band has a spokesperson who conducts most of the interviews and works more closely with the media.
Fans even follow their idols from one country to another. Who hasn't heard about the group of 7,000 fans that flew from Japan to Seoul to see boy band JYJ in concert in 2012. Whenever a new song comes out, fans create their own chants to serenade the band members between songs at their concerts. A band can inspire a number of fan clubs with specially designed logos and the obligatory fan trip up for grabs at charity events and other functions. And it's not unusual for a fan to become obsessed. "Sasaeng" is the name given to those fans who try to attract the attention of their idol by any means possible—at times even endangering the lives of the artists.
The long road to becoming a K-POP star.
Anyone who dreams of a career as a pop star has to start young and work hard. There are no age restrictions, but it can be a long process: Three years of dance lessons, singing and media training before the budding artists make their first public appearances, usually taking part in TV casting shows. On average, entertainment companies invest 3 million dollars in training young artists to become Korean idols. During their training, the artists usually live together in their training centers, where they also learn English and come up with their Western stage names. And now that K-POP has become a global phenomenon, nothing is left to chance.
The dark side of fame.
In all parts of the world, the music industry has been criticized for the marketing of its youngest artists: Performers who are cast by record companies in TV shows often as children should be offered extra protection, but all too often they are left vulnerable to gag contracts, psychological and physical stress and the many downsides that fame can bring. The K-POP regime is considered particularly tough. Exhaustion, anxiety and depression, even cases of suicide amongst the most popular acts, are reported in the global media. An industry that is geared towards the quick sale of tours and fan merchandise will naturally have a dark side. Perhaps this is the where the image of K-POP and Western music differs the most: In the colorful world of pop with its high-energy performance videos, flawless choreography and colorful fan posters, it is important to remember that all that glitters is not gold.
K-POP for beginners
BTS – DNA
Brown Eyed Girls - Abacadabra
SUPER JUNIOR – Sorry, sorry
LUNA – Free Somebody
Girls' Generation – Gee
SHINHWA – This Love
SuperM – Jopping
SEVENTEEN – Mansae
PSY – New Face
Photo: Oğuz Şerbetci via Unsplash