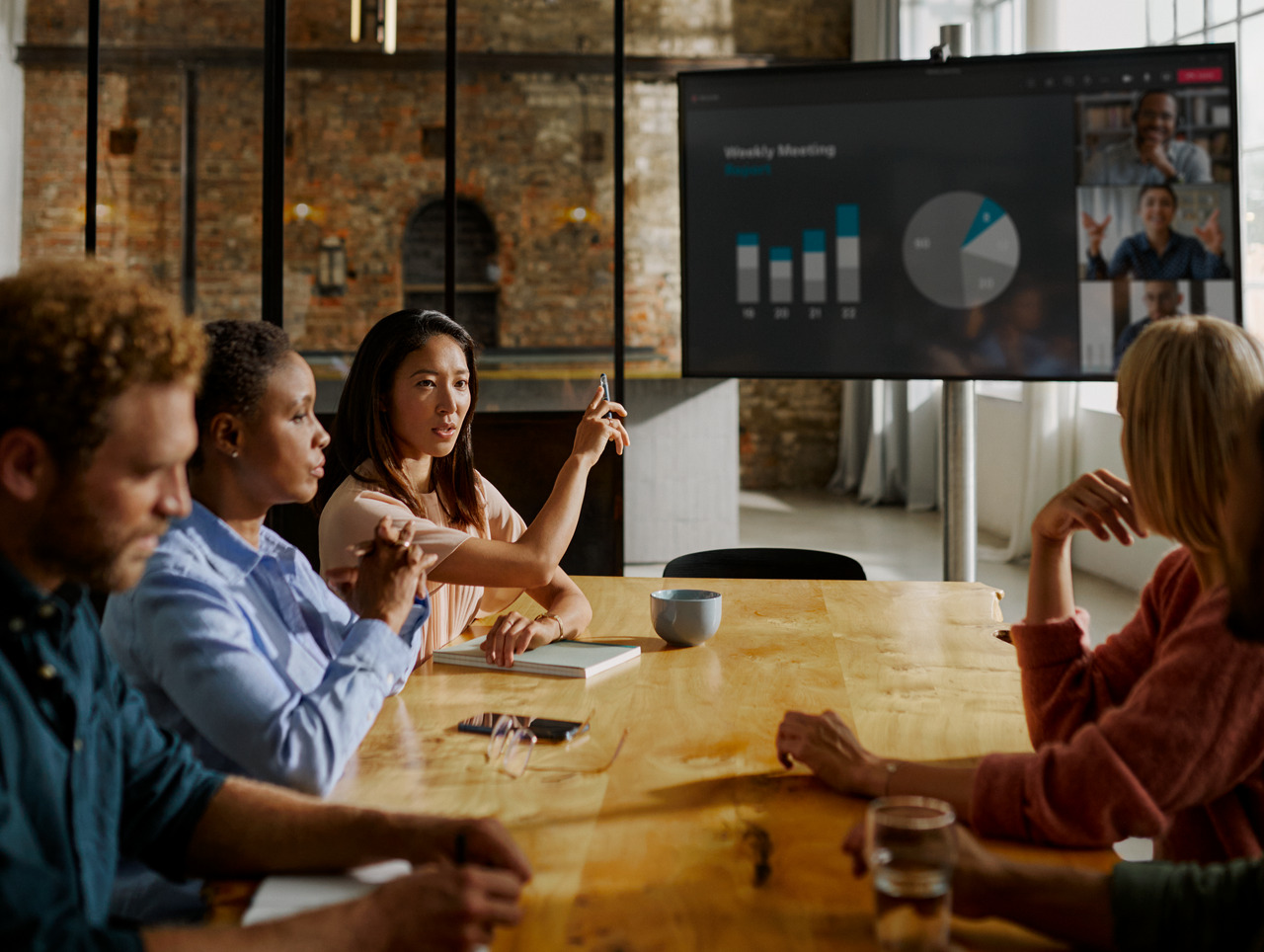 Bliv en af de første til at opdage vores seneste innovation som skal forbedre samarbejdet på arbejdspladser
Det kan godt være at ISE er blevet udsat, men det betyder ikke, at vores spændende nyheder er det!
Vi havde store planer for Integrated Systems Europe (ISE) 2022 i Barcelona, Spanien, som desværre er blevet rykket - men vi kan simpelthen ikke vente helt til maj med at fortælle, hvad vi har arbejdet på, for at være med til at forme fremtidens kontorer.
Den seneste løsning, udviklet i samarbejde med Microsoft, bringer Sennheiser op på det næste niveau inden for Unified Communications (UC) for at imødekomme behovet for fleksibelt, hybrid- og fjernarbejde, og vi vil meget gerne have dig til at være en af de første til at høre alt om den.
What's it all about?
We're excited to show you our latest solution, which is specifically optimized for Microsoft Teams Rooms and enables all the amazing features that Microsoft and Microsoft Teams have to offer to improve the efficiency and inclusiveness of hybrid working.
Our new UC product also expands our TeamConnect family, built on a foundation of innovation and beamforming technology.
So, if you want to stay ahead of the curve and be one of the first to get the scoop on this next level, UC audio device, then sign up now!
When is it happening?
Register and then join our team at one of our online seminars taking place on Wednesday, 16th February 2022 and you could become one of the first owners of our latest piece of innovative technology, courtesy of a free prize draw.
Sessions will last 45 minutes, and you will be introduced to this game changing solution and get product insights from both the Sennheiser and Microsoft teams before being invited to take part in a Q&A session.
And don't worry, we'll still be at ISE 2022 in May, when we can finally grab that coffee and discuss the details that are most important to your readers.
We're looking forward to seeing you there!
---
---
Maik Robbe Communications Manager EMEA, Sennheiser electronic GmbH & Co. KG
Trine Simonsen Holm Kommunikation