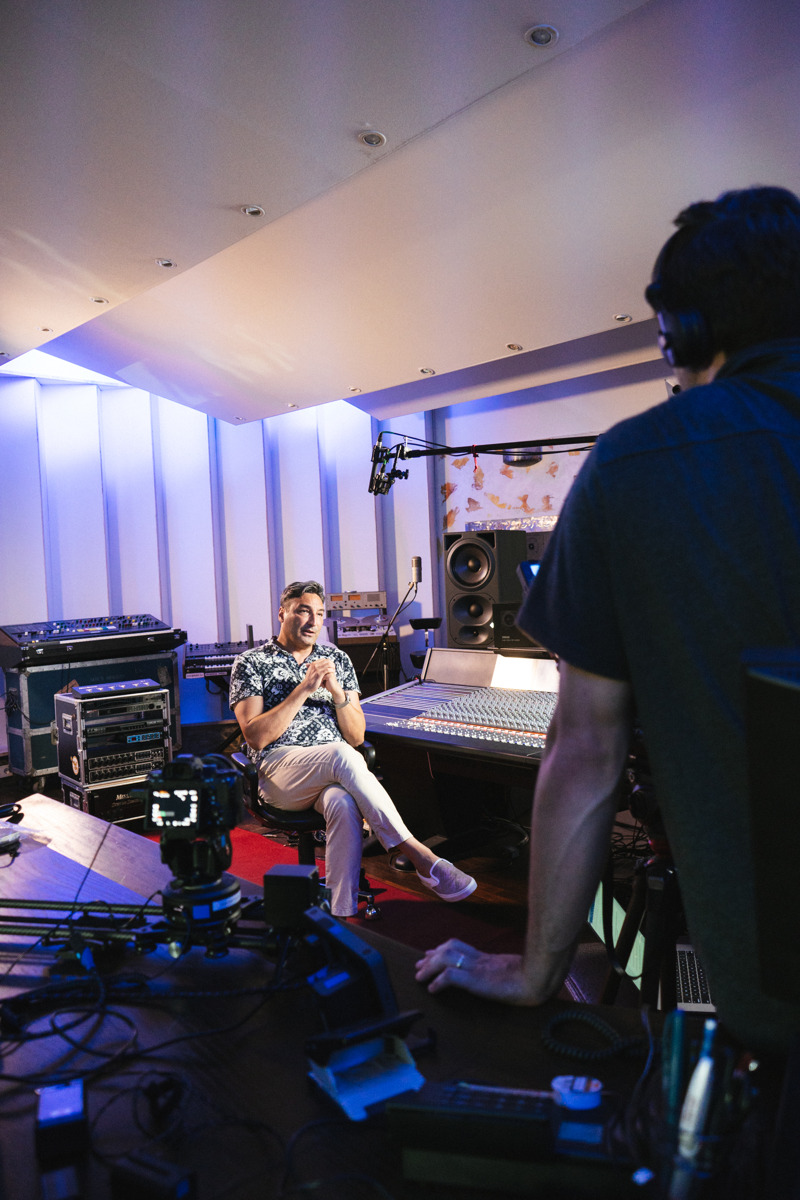 Mousse T.: En knivspids analog, et strejf digital
Producer & DJ
Sennheiser's Pro Talk Series on YouTube features interviews with the industry's most respected sound engineers, including Grammy Award-winning producer and DJ, MousseT .
As one of Germany's very first house music producers, Mousse T. is best known for his international classic hit "Horny" and most especially for his collaboration on Tom Jones' "Sex Bomb." Mousse T.'s success with Jones was not only a professional accomplishment, but somewhat of a personal one as well. "My mom was the biggest Tom Jones fan around, so she was listening to Tom Jones at home while dad was listening to Turkish music," he explains.
Though Mousse T.'s personal music preferences were along the lines of AC/DC and Iron Maiden, the eclectic sounds of music played throughout his childhood laid the path for the artist he has become. And his first foray into music began in his early teens, when his father offered to let him learn an instrument. Though his first choice, the organ, didn't quite cut it for him, it wasn't long before his father helped Mousse T. dive into the world of synthesizers with the purchase of a Roland JX-3P, which he still owns today. This synthesizer led to an exciting career, following some side jobs while studying economics in university. "At one point, basically just for pure money reasons, I started DJing… and I was playing in bands before that because of my keyboard activities," he says. "And then the whole DJ scene kind of happened and opened up a brand new world for me. So then I slowly started doing more and more gigs; producing music, writing music. And I already liked being a producer… Then I discovered remixing, which is a beautiful field because you can work with really big artists and be very creative with their original music."
Over the years, Mousse T. has worked with some incredibly high-profile artists and businesses. "I was doing a lot of remixing for major German companies and then major international companies," he adds. "At one point, I had a beautiful weekend remixing Michael Jackson's Ghosts. Because of these tracks, I got a Grammy nomination." Mousse T. started to become more widely known across the industry, signed with Rick Rubin for American Records, which gave him the hookup for South Park, for which he worked on the soundtrack of the movie. Mousse T. continued to write songs, which ultimately led to his connecting with Tom Jones. "We were writing songs together and these ideas were coming to us," he says. What started out as a song entitled Sex Symbol ultimately evolved into Sex Bomb.
"Technology is a big component to Mousse T.'s sound. "I still combine analog and digital, which is really important," he says. "Even if I do a track and program my beats, I still would want to use the drummer to maybe play to it, or like a live instrument, or play my own keys, so it has a certain life to it, but a certain punch from the digital side. And I always love a good vocal."
Photo: James Capparelle