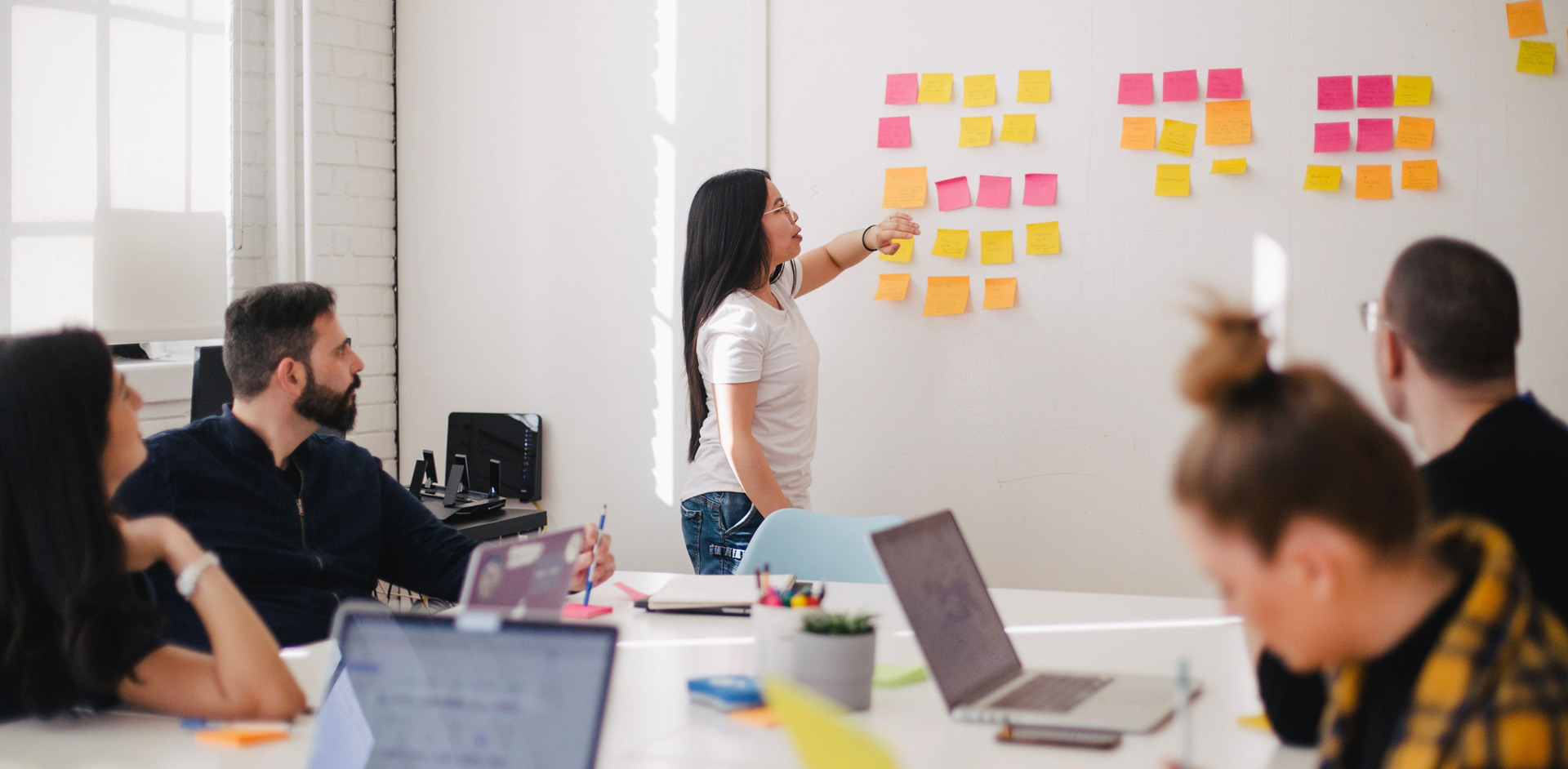 Productive meetings: The 5 most important rules for successful conferences
Endless monologues about nullities, no clear agenda and always the same colleagues coming too late – for most people, meetings are just an annoying chore. This is because meetings are often not optimally prepared, or the purpose of a meeting is not clearly communicated in advance. But perhaps there are just not all relevant stakeholders present or connected via collaboration tools such as Skype for Business or Microsoft Teams. Or there are simply too many colleagues taking part in the meeting for whom the current topic is not relevant at all.
Unproductive meetings are not only annoying for all participants – they also cost a lot of money. According to Doodle's "State of Meetings 2019" report, in 2019 the cost of poorly organized meetings will be $399 billion in the US and around $74 billion in Germany. Almost two-thirds (71%) of the professionals surveyed said that they lose important working hours every week due to unnecessary or cancelled meetings. The study "Time Talent Energy" by management consultancy Bain & Company showed that a productive meeting should take place with a maximum of 7 participants. Each additional person present reduces the chance to make a decision by 10 percent. The study authors come to the alarming conclusion that 40 percent of all meetings are ineffective.
Given these numbers, the question is: is it really that hard to plan and conduct a good meeting? No worries: planning an efficient meeting isn't rocket science. Whether you're the organizer or a participant, if you consider a few points, your meetings will be a big success in the future. The right working environment, conscientious documentation of the points discussed and – last but not least – an active meeting culture play a central role in the efficient organization of meetings.
Meeting room – What does a good meeting room look like?
Whether it's about on-site or online meetings – an appropriate space is crucial for a productive meeting. Meeting rooms should be equipped with a large, preferably oval table and comfortable chairs. Natural light and a minimalistic interior design promote the participants' concentration. Meeting rooms in companies today must meet all requirements of the digitalized world of work. Therefore, a whiteboard and a video display should be standard in addition to the good old-fashioned sticky notes and flipcharts. When purchasing microphones and screens for the livestream with remote participants of the meeting, it is important that they can be used with common third-party solutions. For instance, future-proof technology tools are compatible with Microsoft Teams, Microsoft's teamwork hub.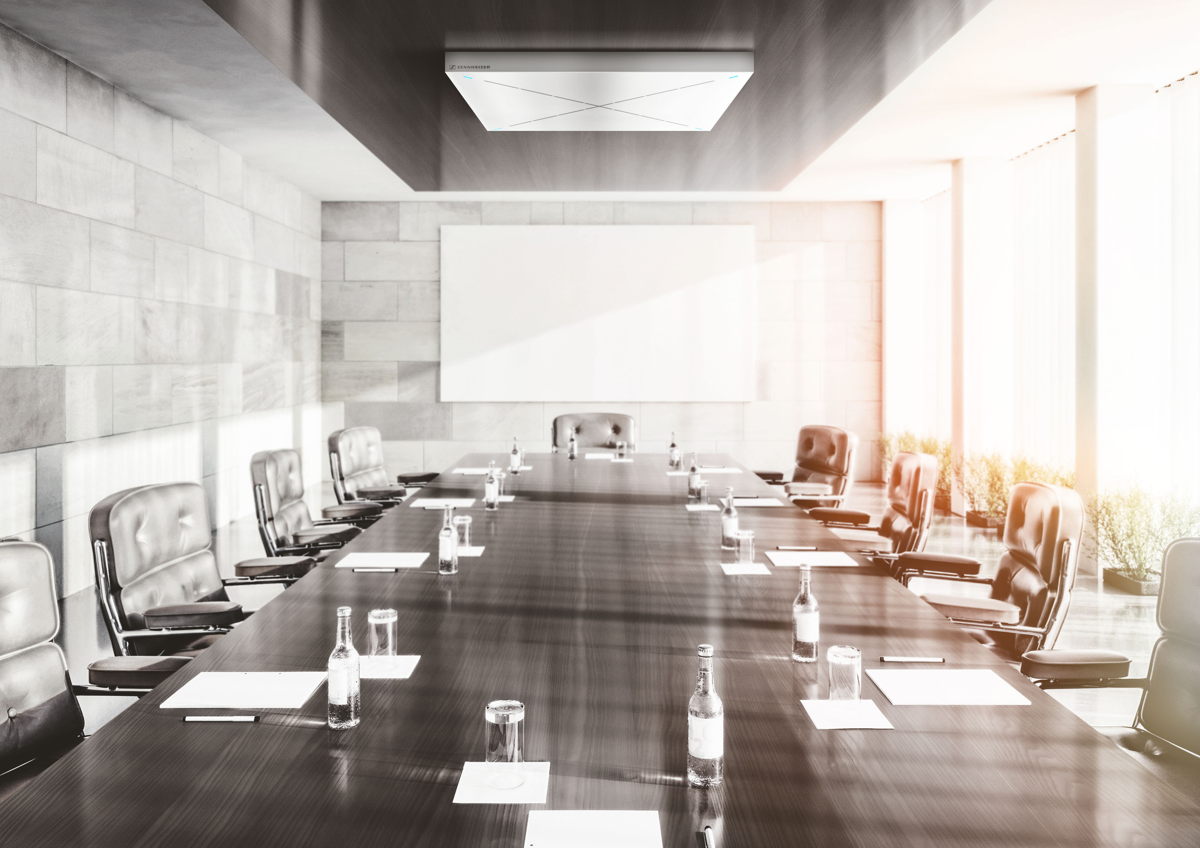 Meeting minutes - Which points should you record in writing?
Protocols ­– a topic that most people are not enthusiastic about. However, the so-called meeting minutes are important in order to be able to understand the decisions made and to document responsibilities. Special meeting minutes apps make it easier to create minutes and forward them to all participants. It is crucial that meeting minutes are worked out as soon as possible after the meeting and made available to all participants as they serve as a reminder and an important basis for preparing for the next meeting.
The following items should be included in meeting minutes:
The names of participants,

agenda items,

the most important points discussed,

decisions made,

resulting tasks and responsibilities as well as timings.
If necessary, you can add relevant documents, such as statistics, when distributing meeting minutes to meeting participants via mail or collaboration platforms.
Meeting culture – Why is a meeting netiquette so important?
Listening to each other, not interrupting your colleague and not dedicating yourself to the smartphone while someone is talking – all of this should be self-evident in any form of communication. Unfortunately, some people forget their good manners in meetings and begin to occupy themselves intensively with their mobile, catch up on their breakfast or blatantly start side discussions with the person sitting next to them. In order to prevent such behavior, it is helpful to formulate clear meeting rules and communicate them in advance. This makes meetings more efficient and participants will no longer leave the meeting room irritated or bored. If possible, the rules should be clearly visible in the room at every meeting. This makes it easier for participants to reflect on the meeting netiquette. And if someone is misbehaving, the optical reminder can be used to quickly refer to the established rules of behavior.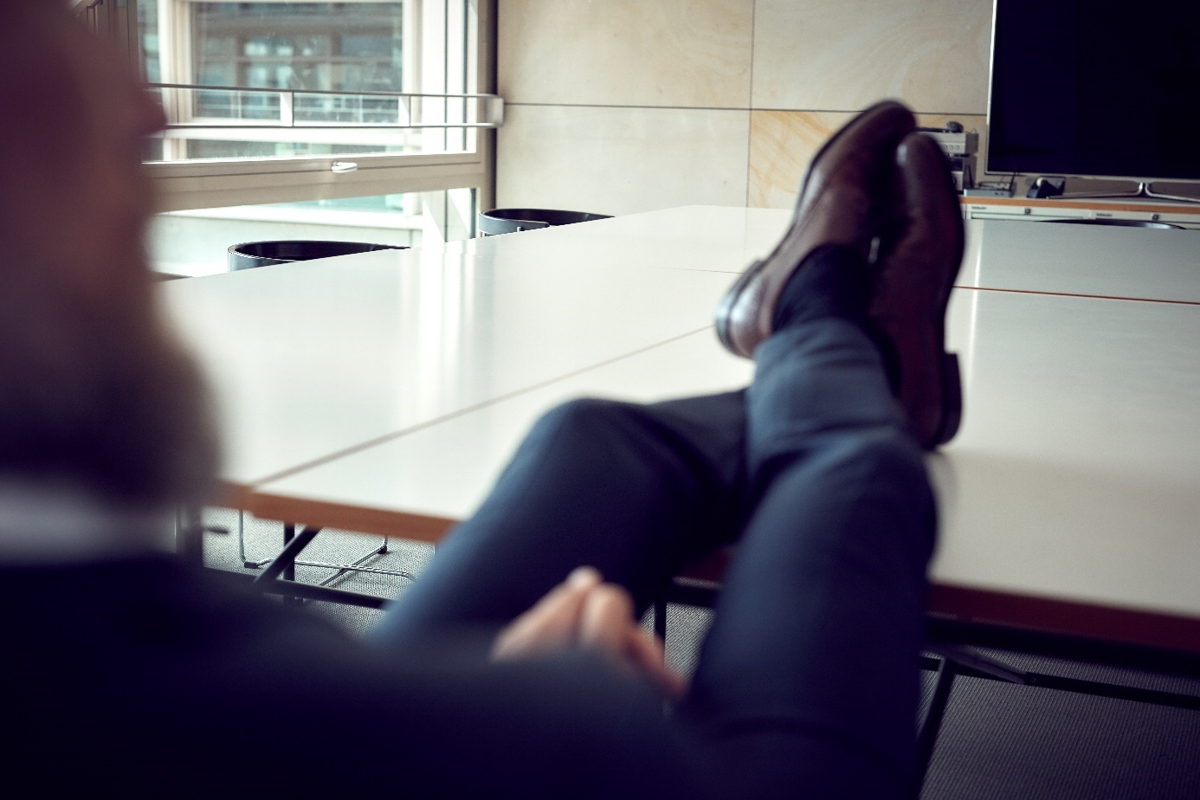 Good preparation pays off
You can contribute to the success of the meeting beforehand not only by setting meeting rules. For a productive meeting, it is also important that you only invite relevant participants. Additional attendees may result in a lack of focus in the discussion. You should therefore keep to the number of participants that is absolutely necessary. However, the exception proves the rule: Sometimes it can make sense to bring someone into the meeting who is not as deeply involved in the topic as the other participants and can bring an unbiased view of things – for example, a colleague from another department. Another important factor in the run-up to a meeting is the preparation of the meeting room. Unfortunately, the importance of this step is often neglected, especially when you have a busy working day. Good meeting room preparation saves meeting time and increases participants' concentration by minimizing distractions. Do flipcharts from the previous meeting still hang on the wall? Or was the whiteboard not cleaned? Are there enough drinks for everybody? You may also need to start a presentation on your laptop so that it is available when participants arrive.
If everything in the room is well prepared and furnished, the meeting can begin! Here are the 5 most important rules for productive and efficient meetings:
Meeting rules
1. Be on time and prepared
Actually, a matter of course: the basic rules of courtesy require to arrive punctually and well prepared for the meeting. It also saves valuable time and increases meeting productivity. If all participants are on the same level of information, there is no need to report at the beginning of the meeting on the contents or explain the context for those who have not prepared themselves. Or, even worse: the poorly prepared participants don't ask questions out of shame and the entire meeting comes to a standstill.
2. Define the purpose and nature of the meeting
What's the meeting about? Would you like to share information about your company's last appearance at a trade fair? Is it about solving problems for inefficient work processes? Or is your department to be strategically realigned? You should clearly state your goals and expectations in the invitation to the meeting and again at the beginning of the meeting. Moderate the meeting according to the objectives and evaluate it briefly at the end. Were all goals achieved during the meeting? If not, you should record this in the meeting minutes so that unfinished business becomes part of the agenda for the next meeting.
3. Meet timelines
Time is money! In order to ensure that no working time is lost in unnecessarily long meetings, time requirements should be strictly adhered to. This does not only apply to the duration of the meeting. Each topic on the agenda can also be assigned a certain amount of time. In this way, you avoid digressing in terms of content or letting a lively discussion get out of hand. In order to adhere to the time limits, you can designate a timekeeper who will lead strictly to the next topic when a time slot has expired.
4. Be present – not only physically!
Even if it is sometimes difficult, especially during longer meetings, keep your attention on the topic. For the duration of the meeting, the focus is only on the meeting agenda. Do not start private conversations with your neighbor. This is not only impolite but also disrupts the concentration of the other participants and can negatively influence the productivity of the whole meeting.
5. Stay fair and friendly
Listen actively to other participants and do not interrupt them. When criticizing, you should not react emotionally, but argue at the factual level. Feedback should always be constructive, never destructive. In order to minimize distractions and promote face-to-face communication in the meeting room, a smartphone ban has proven itself in some companies during meetings.
Conclusion
A well thought-out meeting netiquette and a well prepared meeting room make conferences not only more pleasant for all participants, but also much more efficient. In the long run, an active meeting culture contributes to the success of your company. If you have the feeling that a topic does not necessarily require an entire meeting or if there is simply nothing to discuss at your jour fixe: cancel the appointment! In case of doubt, you can achieve more with a well-formulated mail or Slack message than with a poorly organized or unnecessary meeting.